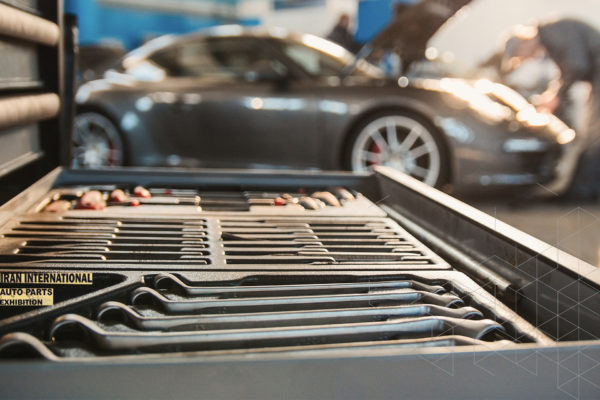 7 Exhibition booths projects at two simultaneous events of Auto parts exhibition and of Transaction exhibition Nov 2018
Exhibition booth at the same time at the 13th international auto parts exhibition and the 4th trade fair in Iran by ISATIS Exhibition Stands builder & Booth Design Company in IRAN was designed booth exhibition and booth construction.
Design and construction of seven Exhibition booths projects a total of 750 sq. of booths was Exhibition Stands Design and Construction.
International Auto Parts Exhibition IAPEX 2018
The International Exhibition of Automobile Parts, Equipment, and Vehicles of Tehran will be held from November 21 to 24.
This exhibition is an important industrial event in this field. The exhibition is aimed at providing the capabilities and capabilities of companies and directing those to wider markets.
Participating in the exhibition is an opportunity for the industry to introduce the latest modern products and acquaintance with the automotive parts industry. The majority of manufacturers and car dealers attend the exhibition, which is one of the largest automotive exhibitions in Iran. The presence of foreign business visitors at the fair in recent years has led to widespread commercial relations and various partnerships in this branch of the industry.
Exhibitors, vehicle parts and assemblies, manufacturing equipment, vehicle accessories, auto parts and accessories, automotive repair and automotive magazines.
This specialized exhibition is one of the most prestigious trade and industrial exhibitions in Iran, which is held annually with the presence of domestic and foreign manufacturers of automobile industry.
Tehran Auto Parts Exhibition is an international and 4 day international event dedicated to car accessories and components.
Transaction Exhibition of Iran 
( ITE 2018 )
Tehran Bostan Transaction Exhibition The 4th exhibition is held on Nov 22-27.
Transaction Fair is an international specialized international exhibition on financial information technology that will be held with the participation of transaction suppliers and organizations' support by Fabia Center as the appropriate position for the interaction of the Iranian banking and payment industry.
The exhibition is an opportunity for the development and promotion of e-banking, news reporting and training courses.
The participants of the exhibition are part of the event, with the participation of hardware and software manufacturers, banks, electronic payment solutions, new transaction ideas, banking innovations and the banking system, new ideas and solutions with the presence of the Starter AP Company.