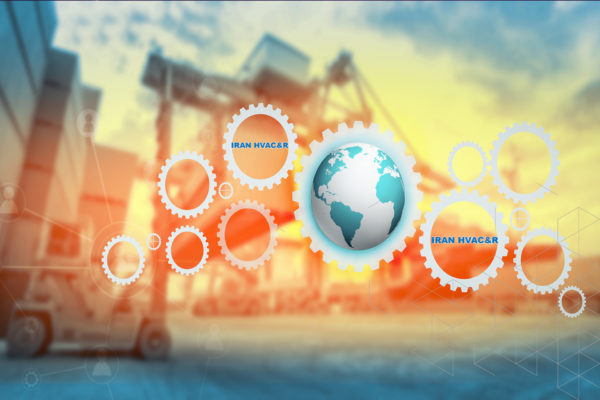 8 simultaneous Exhibition booth projects at 2 different event Iran HVACR Exhibition and the Congress of Orthopedic Surgeons 2018
8 Exhibition booth design and Construction simultaneously in two different events of the exhibition of installations at the Tehran International Exhibition and the Congress of Iranian Orthopedic Surgeons at the Olympic Hotel Exhibition was performed by ISATIS Exposition Team as stands contractors in Tehran in September,2018.
At this year's exhibition, an approximate area of 900 square meters, Exhibition Stands at two exhibitions by ISATIS booth Stand Contractors in Tehran.
Exhibition at Tehran International Exhibition Hall: 6,7,35,38 The ISATIS Design and Exposition Team is currently preparing 8 Exhibition booth in October.
Installation Iran HVACR Exhibition will be held on Nov 3rd-6th in the permanent venue of Tehran International Exhibitions.
The second event Congress of Orthopedic Surgeons was held at the Tehran Olympics venue, by the ISATIS Company's Exhibition Stands Construction & Booth Design in IRAN.
Installation Iran HVACR Exhibition 2018
The exhibition of installations is a special opportunity for the growth and development of the expansion of capabilities and products for industry owners. IRAN HVAC & R Exhibition of Iran's Cooling and Heating Systems and Systems was held with the participation of a number of domestic and foreign industries.
It is considered to be one of the most important events in the Middle East, which has led to the presence of related industries. Industrial companies at this exhibition offer their technical and specialized capabilities to the visitors and take advantage of the cooperation with industry owners and existing business opportunities.
This exhibition period will be held at the international exhibitions in Tehran, bringing together experts and experts in the field of facilities in a business and professional environment.
Considering the importance of this exhibition and the important event at the exhibition, five categories of products and services from the heating industry, refrigeration systems, types of plant systems, electronic devices and home automation systems, service departments And the contractor.
The 26th Congress of the Iranian Orthopedic Surgeons Association will be held from October 30 to October 4 at the Olympic Hotel in Tehran. To see the special page of this event, visit this link: 26th Iranian Orthopedic Surgeons Congress
Congress of Orthopedic Surgeons of Iran
The Iranian Orthopedic Surgeons Congress was held at the same time as the exhibition of the facilities on October 30 to November 4, 2018. The annual congress of Iranian Orthopedic Surgeons Association is under the supervision of the Association of Orthopedic Surgeons of Iran at the Olympic Hotel in Tehran.
ISATIS booth at the congress was attended by a booth project for its customers.