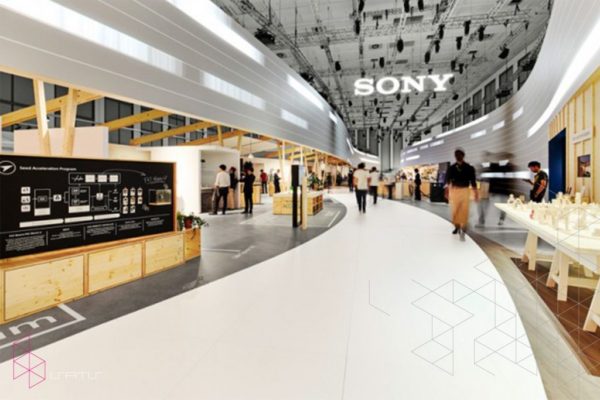 Sony Exhibit Booth at IFA2016 BERLIN
Visitors to the IFA2016 have had the opportunity to visit the magical world of the Sony salon. The happy, exciting and surprising street was created by the stand builder.
Experienced experts at SCHMIDHUBER booth shop, Bridgetown, has created a diverse electronic and content element to create a unique world for SONY Company. The company's styling company, Happy Street, at the exhibition booth, Sony has created a distinctive booth design and constructed an innovative booth.
Creating a curved path in the booth stand invites visitors to walk on the street, where all the different groups of products present in a commercial space. The two big screens are the best place to interact with a world of products, games, music and videos.
International Exhibition of Household Appliances and Electronics
The International Electronics and Appliances Exhibition (IFA 2016) was held in Berlin. The IFA 2016 Fair is one of the largest electronic industry exhibitions in the world with the participation of Sony at the exhibition center in Messi Land, Berlin.
This exhibition is one of the largest exhibition booth in the field of technology of the day. The fair at IFA 2016 attracted nearly 300,000 visitors, with thousands of exhibitors, with the launch of a booth with a fancy idea with the help of its exhibitor at the fair.
The exhibition was held with the presence of electronic and home appliance business and new products will be unveiled every year, and the topics of the exhibition will be as follows.
Home appliances, high performance audio systems, home accessories, car audio and electrical systems, software and hardware for personal computers and smart apparel, parts and technologies for the day, TV, telecommunication, cable, mobile, research lab equipment, television station, radio, music department and video section, professional media
Designed by Schmindhuber
View the Projects sample of this booth on our Instagram page.