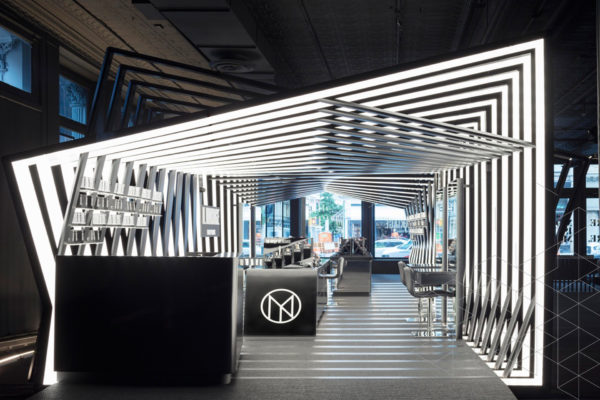 Store Stand Il Makiage
Il Makiage store Stand New York City
The Il-MAKIAGE Multi brand is a cosmetics brand in New York City. The entire booth is something like a hallway that is lit up with distinct lighting. A special shape with a minimal design booth will force the viewer to pass through it.
Inspiration design and different creations this beautiful and unique architecture has been taken by Zaha Hadid architectural group.
The exhibition booth includes a special lighting and a modern executive system, each of which is executed separately and differently.
Glass facade and reflection of the space, which appears to be a modern glass-colored space with a special reflection of light on the each mirror. Designed for the ultimate and durable design that is tailored to reflect cosmetic products. The joy of passing through the passage is seen by the booth stand builder.
The Zaha Hadid Team, taken from its leader's own design of Zaha Hadid's design for 360 degrees in massive structures, has taken advantage of this view in the construction of a small-scale storefront.
Source: retaildesignblog.net