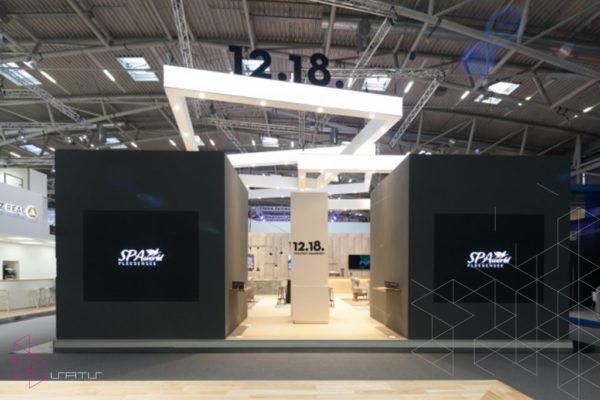 Best Booth exhibition Investment Management 12.18. At the Real Estate Fair in Munich, 2017
International Real Estate Expo (EXPO REAL 2017) was held in Munich, Germany.
This exhibition is held with the participation of investors and project managers of construction companies, agencies and real estate consultants, companies and real estate professionals in the field of real estate for the development of trade, sale and expansion of trade relations.
In addition, conferences with the presence of speakers at the German Real Estate Fair are held annually by a large number of activists from the area at the Fairground Messe Munich Exhibition Center in Munich.
One of the companies that has paved the attention of referees. Booth design and exhibition booth construction
The Investment Management Company was 12.18 at the Munich Real Estate Fair in 2017.
Heterogeneity In essence, "The main idea of the design concept was to showcase the investment management firm's 12.18.
A distinctive optical facility is located above the booth space of the exhibition and focuses attention on the coiled cubic spaces, with the front part being relatively closed. It features flush-mounted screens that fit into the cubes that display the company's portfolio.
Private areas with open-air concept are closely associated with the exhibition's exhibitor. Multiple sitting options, from inviting to comfortable furniture to a stylish room, make it easier to have inspirational conversations in the lounge. The minimalist design with aesthetic detail distinguishes the concept of design. In addition, special attention was paid to the selection of simple and at the same time classical materials.
Designed by the interior design and Interior Decoration Company / Kitzig Interior Design Architecture Group Olaf Kitzig