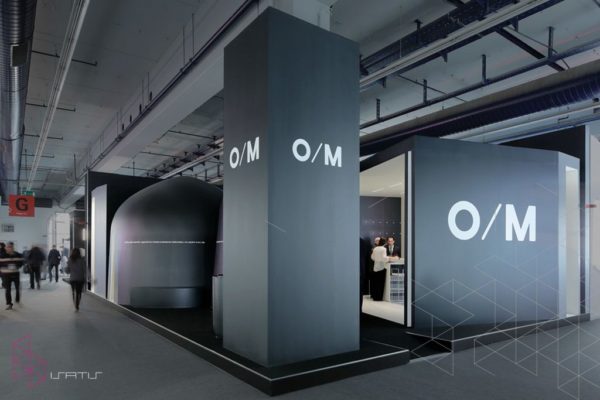 Top O / M booth at the 2016 building and lighting exhibition in Frankfurt am Main, Germany
Exhibition Booth Award Winning Design O/M booth at the 2016 building and lighting exhibition in Frankfurt, Germany.
Light & Building Exhibition is one of the world's leading exhibitions focusing on building innovations and lighting.
The booths at the Frankfurt Lighting and Lighting Exhibition add light to a space, not vice versa.
With this theme, the designer and stylist, in the booth exhibition of the O/M, will be able to identify with the light controlled by the space built in the booth, which is the company's lights and products.
This reverse approach illustrates the importance of light as a building element in the design and construction of the booth, especially when done with the O/M product display.
Product and technical information is clearly displayed by each beam of light inside the booth, and the need for additional light sources is prevented.
By choosing the space design that was initially thought to be the light in its various formats.
O/M Co., with its half-century experience in lighting design and architecture, offers a different perspective on light, its significance as an unlimited form factor and enhancer.
By creating striking lines of light and shadow in geometric spaces, the entrances and passages are well placed to guide visitors to easily access the pavilion as well as passersby outside the pavilion under the influence of the interior design of the booth exhibition.
Click here to view the gallery of sample this exhibition booth.